Things may look a little bit different this year, but we wanted to make sure that we continued our annual tradition of kicking off the 4th of July festivities with our Annual Run Crime Out of Roseville! We are proud that we use the funds from this event to make our community safer for ALL our residents and work closely with other local non-profits and our Roseville Police Department to ensure everyone in our City feels safe. The funds directly go to community education, the management of our anonymous tip software and phone number, and sponsorships for high school students in our community who want to go into the first responder field.
Grab your friends and family (in a socially distant way, of course) and join us in a virtual 5K! You choose your location and time and make sure that you tag us on social media and let us know that you have completed the run! Run entries include a shirt and medal.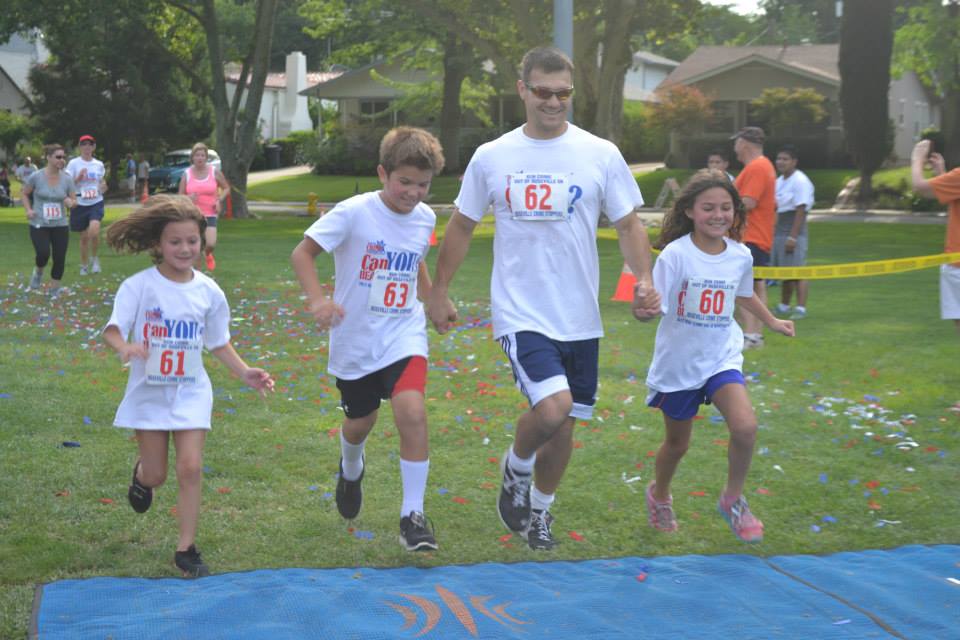 TO JOIN: 
Register for the Run Crime Out of Roseville 2020 before July 31st, 2020
Complete a 5K (3.1 miles) at your convenience anytime, anywhere during the month of July (but it would be great if you did it on the 4th of July!
Celebrate your accomplishment by sharing on social media! #RunCrimeOutOfRoseville2020 
Details about packet pick-up will be coming soon! (And if you choose to have your items shipped to you, that's great! We will just include a small charge for shipping).
REGISTRATION FEES:
18 and Over – $30
Under 18 – $20
REGISTRATION INCLUDES
ENTRY To The 4th of July Run Crime Out of Roseville Virtual Run
Official Run Crime Out of Roseville shirt
Finisher MEDAL
DONATION to Roseville Community Crime Stoppers on your behalf
PLACE
Anytime and anywhere in July (but it would be great if you completed it on the 4th of July)! The Run Crime Out of Roseville Virtual Run can be completed in your own neighborhood, on your favorite running trail, at the park, or even on the treadmill. Sign up and get your friends to sign-up too!
HOW TO COMPLETE YOUR VIRTUAL RUN
Register for the 4th of July Run Crime Out of Roseville and complete a 5K anytime anywhere. Simply run or walk 3.1 miles any time and any place that works for you. In your neighborhood, your favorite trail, or even on a treadmill!
After you complete your 3.1 miles, share your accomplishment and the good you're doing by posting pictures to social media. Show off in your new shirt, and/or wearing your medal, and be sure to use # RunCrimeOutOfRoseville2020 when you post your pictures!